Wow, I can't below how fast this month has gone. Churches July 28th The only church I saw that day was Saint-Eustache, where I went to Mass. You can read about that here. July 29th When walking in the Latin Quarter right after the scavenger hunt, I decided to...
Read More
On Sunday, July 28th, I was able to convince my family to go to Mass at Saint-Eustache. We went to the 11 AM Mass. We ran into some trouble getting there, as they needed to get metro tickets up the closet metro stop to them didn't have a proper...
Read More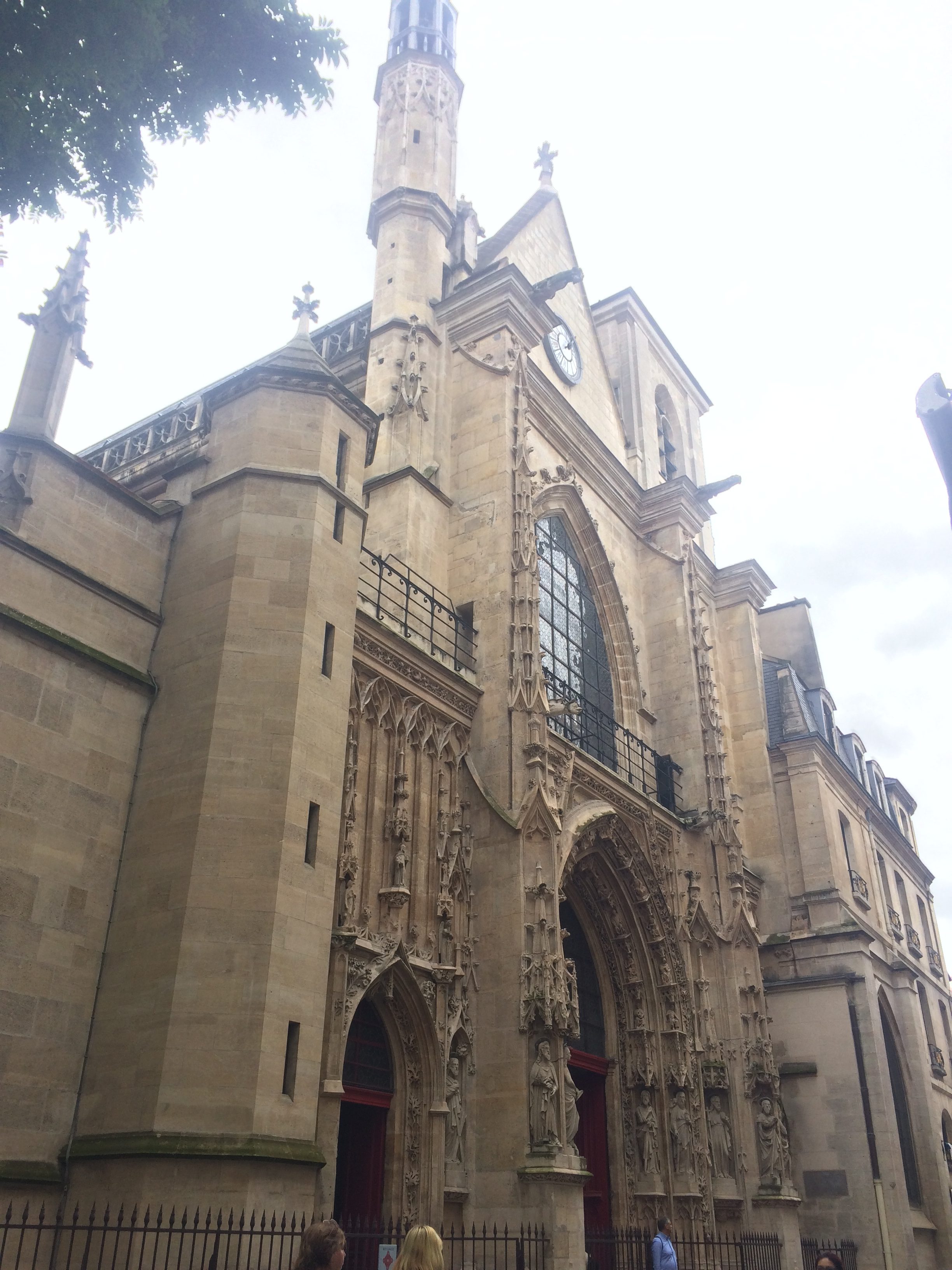 Strap in, this is a long, long ride! So, for my final project, I need to visit the oldest churches of Paris. It was starting to get to the end of the trip, so I decided to go "church hunting" several of the days-seeing numerous churches in a...
Read More
While for the past few weeks, my posts have featured all 3 of my themes. However, I've been seeing A LOT of churches this week for my final project. In an effort to not have the themes of Chocolate and Cheese completely disappear and to have slightly shorter blog posts...
Read More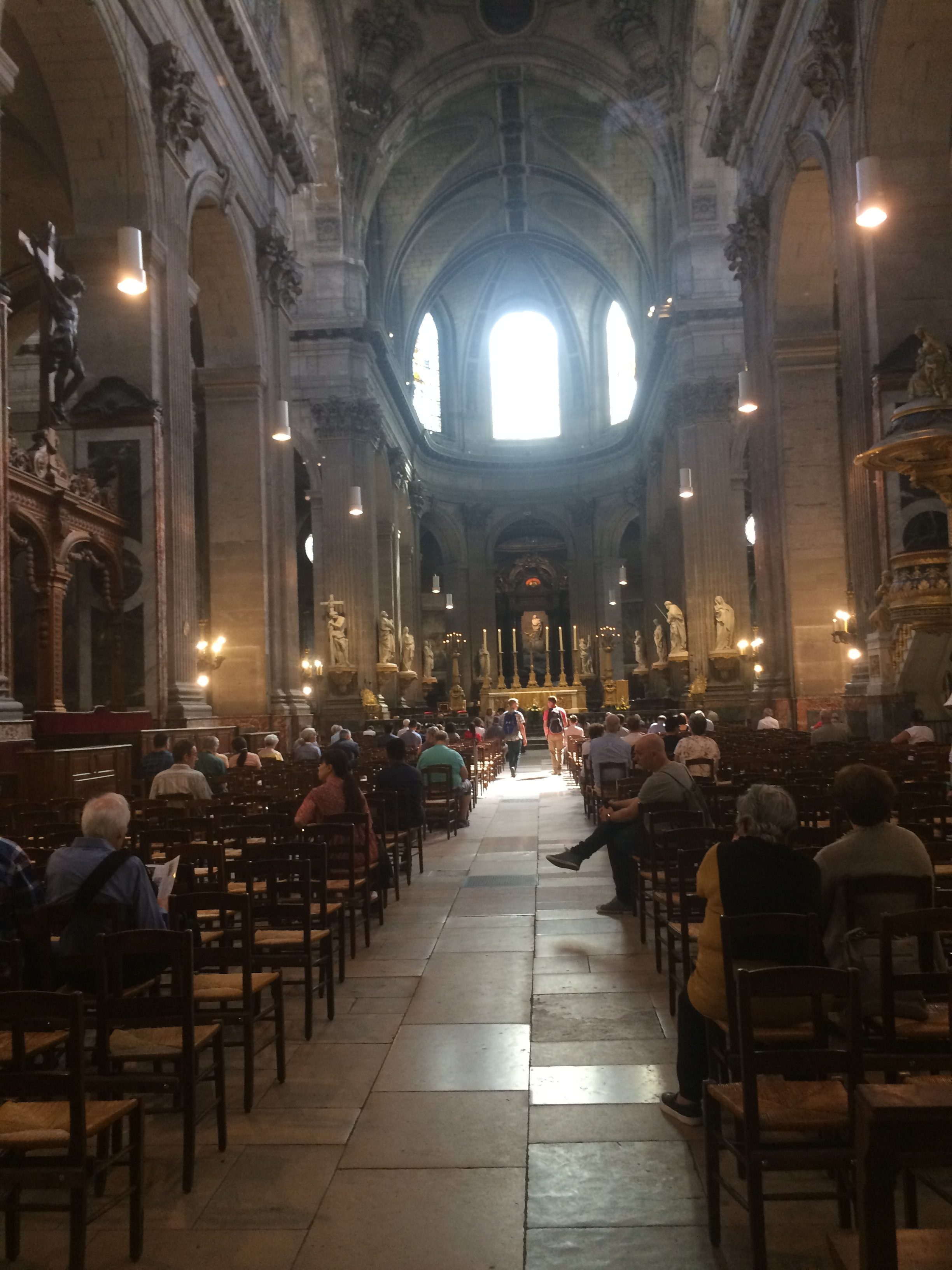 For Mass on Sunday, July 21st, I took Dr. Smith's suggestion and went to Saint-Sulpice, deciding to go to the 11 AM Mass. Since this is my first time visiting the church, I haven't done a history of it yet. Here it is: According to its website, the groundbreaking...
Read More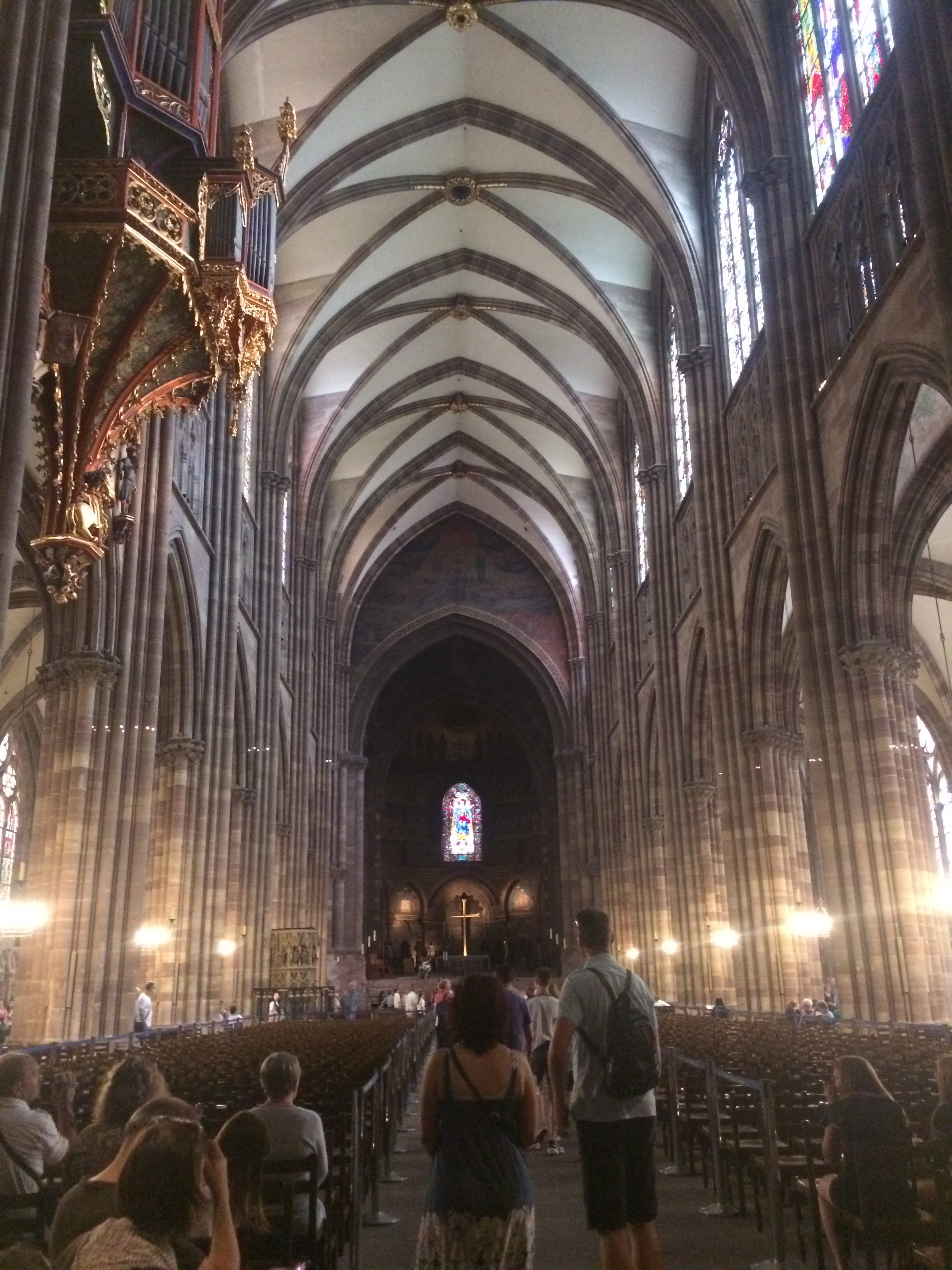 The end of this week started off slow…until we went to Strasbourg! Churches July 17th On Wednesday, we just passed by a couple of churches on the way to pick up the Brittany cider bowls that we had seen before-the Church of the Val-de-Grâce and the Église Saint-Jacques-du-Haut-Pas. You...
Read More
It's going to be hard to beat these few days of churches! I had some good chocolate and cheese, too, though I need to step up my game in the next two weeks! (Again, this blog post is so long because of all the pictures. I took many pictures...
Read More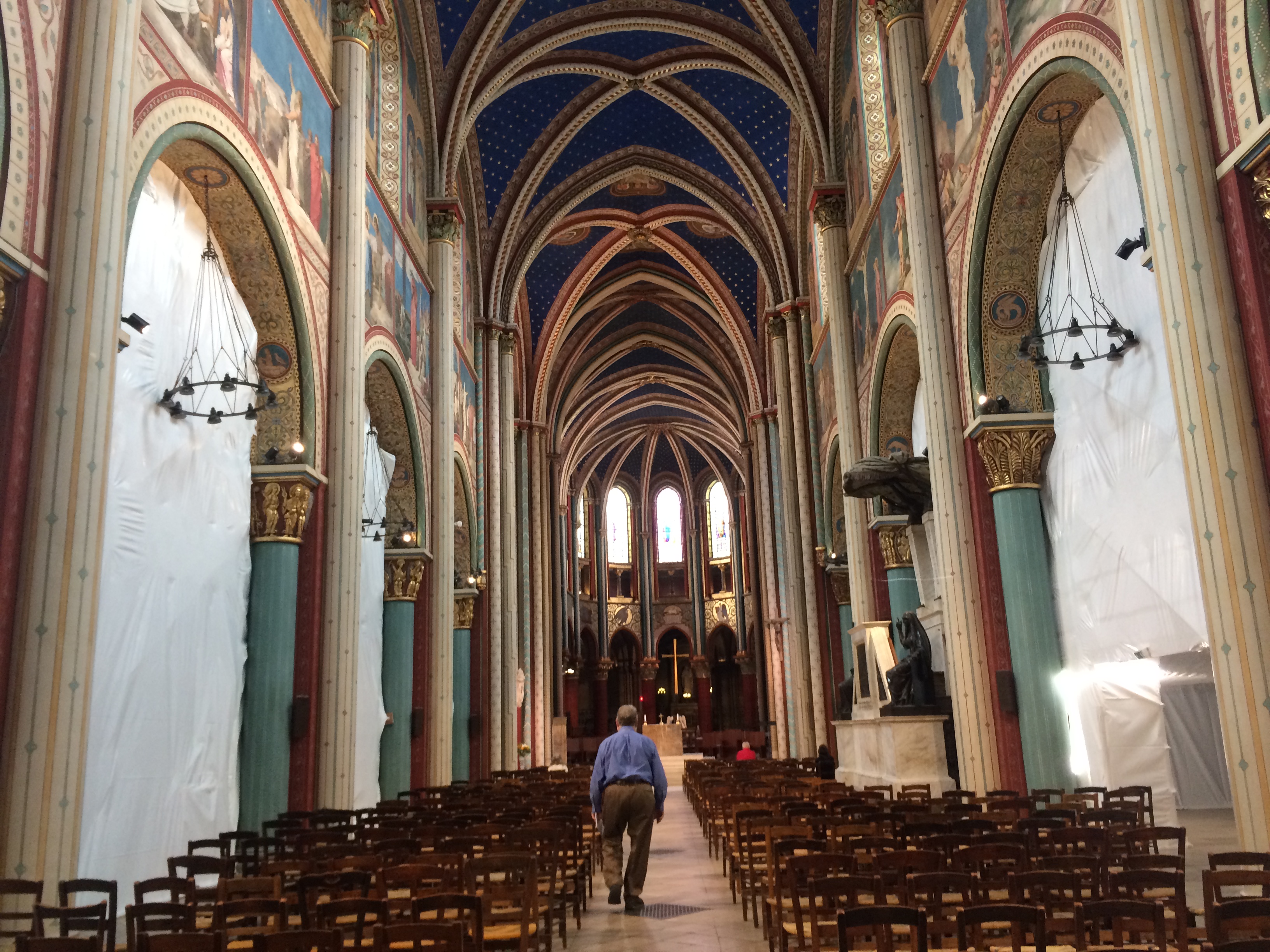 For my second Mass here in France, I decided to go to the church of Saint-Germain-des-Prés, a really old church that Dr. Smith recommended for me to go to. I ended up going to the Mass at 11:00 AM on Sunday. Some things were similar to the Mass at...
Read More
Here's the latter half of my second week in Paris, in terms of churches, chocolate, and cheese! As always, this blog post really isn't that long-there's just a lot of pictures! Churches July 10th While Père Lachaise Cemetery is not consecrated ground, many of the graves feature small chapels,...
Read More
Since my post from Monday was only about Mass on Sunday, this post covers Saturday, July 6th to Tuesday July 9th, just excluding the Mass! In the last past, I know I said that I would just update the post with Versailles pictures, if applicable, but it looks like...
Read More